INSINKERATOR® LAUNCHES NEW VIDEO ON 3N1 STEAMING HOT WATER TAP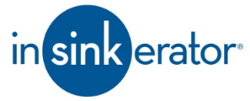 Steaming hot water taps offer a number of convenient benefits to present-day busy lifestyles. As a major player in the specialist kitchen tap market, InSinkErator® has created a short video that shows the versatility of its 3N1 steaming hot water tap.
Instantly dispensing filtered steaming hot water safely, alongside regular hot and cold options, the WRAS approved 3N1 from InSinkErator® completely eliminates the time and energy lost waiting for the kettle to boil, while saving valuable worktop space.
The 60 second video details how easy the 3N1 is to operate, the variety of uses for steaming hot water in the home, including making hot drinks on demand and blanching vegetables, and that the hot water tank and filter unit fit neatly underneath the sink.
Furthermore, the InSinkErator® video demonstrates how the 3N1 reduces water waste in the home, as the user no longer has to wait for hot water to reach the tap, which is often from a distant source. Only ever delivering just the right amount of water necessary, an InSinkErator® 3N1 steaming hot water tap is a positive and sustainable lifestyle change for any household.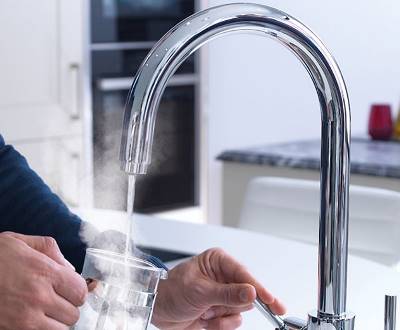 Anne Kaarlela, Marketing Communications Manager, Europe and Russia InSinkErator®, says: "Following the introduction of our educational food waste disposer video, we have created the 3N1 video as an additional tool for use by our retail partners and to raise awareness of the benefits of having instant hot water readily available in the kitchen."
The InSinkErator® 3N1 is available in two shapes a variety of finishes including Brushed Gold, Rose Gold and Polished Chrome, to suit many different tastes. The innovative NeoTank, supplied with an InSinkErator® 3N1, features a digital, adjustable thermostat that enables users to set the desired temperature of the water.
To see the InSinkErator® 3N1 steaming hot water tap video click here